The Board of Directors Center of Excellence is a non-profit organization providing business leaders the forum and expertise needed to meet the ever-changing challenges of corporate governance.
We are focused on connecting, educating and enabling our members to: 
(A) Prepare for and be hired as qualified professional board members, and
(B) Learn industry best practices, access best in class content and develop relevant relationships to serve their respective boards. 
Our Mission is to successfully support Boards of Directors to improve the composition and quality of their Directors to achieve the goals and objectives of the organizations they serve.
Team: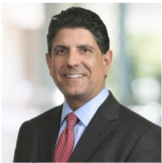 Paul Gurrola, CEO
Paul Gurrola is the Western Region Director at Stout (www.stoutadvisory.com) and has his primary office in Century City. Stout is an international investment banking firm with 17 offices in the U.S. and two in Switzerland. Stout specializes in Valuations, Investment Banking and Dispute Advisory & Forensic Services. Mr. Gurrola leads the business and client development initiatives and focuses on public and large private companies as well as financial sponsors.

Mr. Gurrola brings over 20 years of experience working with private equity firms, public and private companies on engagements that include tax and consulting projects, merger and acquisition services and transaction support services.
Mr. Gurrola has an MBA in Finance and a Bachelor of Science degree in business both from the University of Southern California.
Prior to co-founding the Board of Directors Center of Excellence, Rahul was a Managing Director for The DLC Group's California offices and Financial Intermediary network. Rahul served the office of the CFO providing consultants to backfill interim roles, complete special projects and solve for capacity and capability constraints. Rahul's clients ranged in size from Venture Capital and Private Equity Portfolio companies to many of the largest companies in the world comprising the Fortune 500.
Since 2005, Rahul was actively involved in the Association for Corporate Growth (ACG) Los Angeles chapter serving as a board member from 2010 to 2017 including on several committees; the Private Equity Roundtable and as a founding committee member of the Corporate Executive Forum and Annual Awards Dinner. 
In 2017 Rahul was appointed as a Trustee for the Conservation Society of California (Oakland Zoo) and is an Angel/Venture investor holding active investments with Amalfi Capital and Mentors Fund (where Rahul serves as a Founding Partner and Advisor). 
Rahul is a Business graduate with dual majors in Accounting and Finance from the University of Technology in Sydney (UTS) and has his Master's in Applied Finance & Investment from the Financial Securities Institute of Australia (FINSIA). Rahul began his career PricewaterhouseCoopers (PwC) in their Corporate Finance & Recovery group in Sydney, Australia.
Thanks to our Partner/Sponsors
Join us!
 Join today and   take advantage   of new   member   benefits
 Become a member for   access to our network and   information on the expertise   needed to meet the ever-   changing challenges of   corporate governance.