DATA SCIENCE IN THE BOARDROOM Moderated Panel Discussion
May 23, 2018

The keynote speaker and moderator ERIC COLSON is the Chief Algorithms Officer at Stitch Fix, leading a team of 85 plus Data Scientists. He is responsible for the multitude of algorithms that are pervasive to nearly every function of the company: merchandise, inventory, marketing, forecasting & demand, operations, and the styling recommender system.
Prior to joining Stitch Fix, he was the Vice President of Data Science & Engineering at Netflix. Eric holds a B.A. in Economics, an M.S. in Information Systems, M.S. in Management Science & Engineering. 

The Session Moderator VIVEK MOHTA is a Managing Director at Manifold, an AI engineering services firm that works with leading companies to accelerate AI and data roadmaps.
As Managing Director of Client Solutions, Vivek is responsible for creating opportunities to collaborate with clients and partners that leverage Manifold's exceptional team of machine learning and data engineers. Vivek began his career in particle physics research. He has since held leadership roles in innovation and data-driven decision-making across a range of domains—including a Massachusetts public investment fund in energy technology; an energy technology industry consortium; and technical advisor to a member of Congress and to the Executive Office of the President.
Vivek is passionate about inventing the future by bringing together great people. He earned a Ph.D. from Harvard in Mathematics and two BS degrees from MIT in Mathematics and in Physics. 
Panelists

AARON GETTE is a proven thought leader and influential IT professional with over 20 years of experience. Aaron has worked with Startups and Fortune 500 companies in the Bay Area, delivering CIO and CTO level leadership.
Aaron's ability to build and manage high functioning teams has led to the successful growth of companies, converting traditional IT infrastructure into revenue generating powerhouses. 

MILIND KAMKOLKAR is the CDO of Sanofi, a company focused on empowering lives through human health. Milind's focus is driving and transforming Sanofi from a data generation organization to an insights generating organization where data is a monetizable asset class on par with product and shareholder value.
Milind joined Sanofi from a career spanning big pharma (Novartis), big
and boutique consulting (Cognizant and PA Consulting), and numerous technology and software startup companies focused on health,technology and data mining blending insights and approaches across industries to solve complex human health problems at scale.
Milind is a featured speaker and thought leader in Digital Health, AI & Big Data. 

NITI BASHAMBU Niti Bashambu is Chief Analytics Officer for IAC Applications where she leads a global data science, analytics, and business intelligence team. Working at the intersection of data, product, and marketing for over 15+ years, Niti has been instrumental in creating scalable data-driven strategies to achieve sustainable growth for IAC's most profitable division growing it from $50M to $500M+ in annual revenue.
In her previous position, Niti was Senior Vice President for Search for IAC Applications, where she drove double-digit revenue growth by combining data-driven innovation with a sharp focus on user experience, to create search products that engage and delight customers.
Niti was named a Women Worth Watching by the Profiles in Diversity Journal and was also awarded the Stevie Award for Women in Business. 

CATHY LANGDRIDGE is a Finance Executive with 25+ years of experience
at companies inclusive of Levi Strauss, Sephora, and Stitch Fix. Her focus has been on advancing businesses to higher levels of performance by balancing growth initiatives and investments, with profitability.
While mostly active in Finance, Cathy has held various operational roles providing visibility into the day-to-day workings of organizations to link operational and financial goals of the businesses together. At Stitch Fix, Cathy partnered closely with the Algorithms/Data Scientist teams to provide a connection between the data and the business financials.
For the past 10 years, Cathy has been a Board Member/Advisory Committee/ Treasurer of the Astronomical Society of the Pacific - an organization focused on advancing science literacy through astronomy. 
YOUR FIRST BOARD SEAT Moderated Panel Discussion
Feb 21, 2018

The keynote speaker and moderator LARRAINE SEGIL is a serial entrepreneur who has been CEO of companies in aerospace, healthcare, financial and professional services. She is an expert in leadership, conflict resolution and creating, implementing and managing complex business alliances She served on the Board of Frontier Communications (NASDAQ:FTR), ( 2005-2017), now on Vanir Construction Management, & Kandela, (Chairman). Larraine authored 6 business books, 1 novel, 2 cookbooks. She founded, and in 2007, sold her shares in Strategic Alliances Consultancy, Vantage Partners. She created 3 endowments to mentor women, Larraine Segil Scholars and chairs the Exceptional Women Awardees Foundation mentoring businesswomen. She served on the Board of the WHO, UCLA School of Management Entrepreneurs' Board, and Board of Trustees of Southwestern School of Law. Larraine holds 3 graduate degrees (Classics, JD, MBA), is Adjunct Professor of Law at Southwestern and in the Straus Center for Dispute Resolution at Pepperdine. Larraine taught Exec Ed in Alliances at Caltech for 24 years. She runs an urban farming company making cheeses & jams.

The Session Moderator BRENDA MCCABE has over 25 years' experience in senior operating roles in domestic and international markets in VP positions in Sales, Operations, Business development in pharmaceuticals; clean technology and retail and consulting with McKinsey & Company. Since 2012 she has served as an Independent Board Director on for-profit Boards in the US and Spain. She is a NACD Governance Fellow. Over the last eight years, she has worked in regulated industries – healthcare technology and energy. Multicultural experience and total fluency in Spanish having lived and worked in Spain, Italy, and the U.S. From her own firm, she provides advisory and consulting services for small and medium-sized enterprises (SMEs) in the areas of technology.
Brenda's board experience includes Audit, Nominating & Compensation Committees and Compliance:
• Natraceutical S.A. (Ticker: NTC, RJF post-merger); Pharmaceuticals
• SolidQ LLC: employee-owned Business Intelligence, Big Data Analytics, and Data
Management
• Lug Healthcare Technology S.L.; Private Equity backed hospital pharmacy software company
• Jubel, LLC: a healthcare platform in maternal health
MBA from University of Chicago Booth and B.S. Business Administration and B.A.
Spanish from Berea College. She resides in the Greater Los Angeles Area.
Panelists

JANET KERR is Vice Chancellor of Pepperdine University and Professor Emeritus of Law at Pepperdine University School of Law where she taught for 30 years. Janet founded and was Executive Director of the Palmer Center for Entrepreneurship & the Law, was the first professor to hold the Laure Sudreau Endowed Chair, and served as Associate Dean of the Law School from 1987-1990. Janet sits or has sat, on the board of directors of several public companies: Fidelity National Financial, La-Z-Boy, Inc, Tilly's, Inc, and AppFolio. She serves as Chairperson of Tilly's and AppFolio's Corporate Governance/Nominating Committees.
She is also currently Of Counsel to Nave & Cortell. Additionally, Janet is CEO of Kerr Strategic Consulting, providing expertise in startup counseling and financing, corporate organization and governance, and strategic relationships. Janet developed several successful technology companies, including X-Labs, co-founded with HRL Laboratories, and Exemplify, Inc.

An experienced c-suite executive and board member, WENDY WEBB's track record includes significant roles in some of the world's best-known consumer-branded, technology and business services companies. Currently CEO of Kestrel Advisors, Wendy is an Independent Director on the board of Fortune-500 ABM Industries. Previously, she was an Independent Director on the boards of public companies TiVo and Jack in the Box, and non-profits PetSmart Charities and Smith College. Wendy's background includes 20 years as a senior executive at The Walt Disney Company, then c-suite positions at Ticketmaster and Tennenbaum Capital. Her early career was in investment banking. Wendy is an honors graduate of Smith College, with an MBA from Harvard. More recently, she attended Stanford Directors' College and has been designated an NACD Board Leadership Fellow. She currently serves as Co-Chair of Women Corporate Directors LA/OC.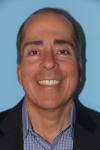 KIRK A. WALDRON, CPA (inactive) is a senior executive having worked in the capacity as CFO/CEO of both public and privately held companies with an aggregate enterprise value in excess of $500 million. Until recently, Kirk Waldron had been Executive Vice President, Chief Financial Officer of Qual-Pro Corporation. Previously, Mr. Waldron was the CFO of Classic Party Rentals, the largest party and event rental company in the country operating in fourteen states with 2,500 employees. Prior to Classic, Mr. Waldron was CFO and then President for SMTEK International, a publicly traded electronics contract manufacturer. During the last two years of Mr. Waldron's tenure, SMTEK experienced
a 71% increase in revenue while returning to significant profitability, allowing the company to be sold at over $15.00 per share (a 40x improvement). Mr. Waldron has a degree in Business Administration/Accounting from the University of Southern California and spent four years in the audit group of Ernst & Young in Los Angeles where he earned his CPA license. Mr. Waldron previously served on the Board of Reptron Electronics, a publicly traded company and also served on the Board of State Fish, Inc, a privately held company. Mr. Waldron currently is a Board member and Audit Committee Chairman of InfoSonics, a $50 million, publicly traded wireless handset international distributor in San Diego.
DIVERSITY IN THE BOARDROOM Moderated Panel Discussion
November 02, 2017
Speakers and Panelists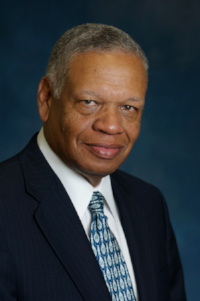 DR. ALFRED E. OSBORNE JR. Senior Associate Dean and Professor of Global Economics, management and Entrepreneurship at the UCLA Anderson Graduate School of Management and Faculty Director of the Harold and Pauline Price Center for Entrepreneurship and Innovation.
Dr. Osborne currently serves as a director of Kaiser Aluminum, Inc., Wedbush, Inc., and the First Pacific Advisors (FPA) Family of mutual funds. His non-profit affiliations include serving as Chair and Trustee of Fidelity Charitable, a trustee of Harvard-Westlake School and a director or the Los Angeles Police Memorial Foundation.
He has served many years on the corporate boards of Times Mirror Company, US Filter Corporation, Greyhound Lines, Inc., First Interstate Bank of California, Nordstrom, Inc. and K2, Inc., among others. He has served as an economic fellow at the Brookings Institution and directed studies at the SEC that contributed to changes in Rule 144, Regulation D, and other exemptive requirements to the securities laws designed to lower costs and improve liquidity and capital market access to venture capitalists and emerging growth firms alike.

Osborne was educated at Stanford University where he earned a BS in Electrical Engineering, and MBA in Finance, and MS in Economics and aPh.D in Business Economics.
SHARON GARRETT has served in executive positions for both large, established firms and for startup and privately-held companies. Currently, she provides management advisory services, primarily to private equity companies, on acquisitions, divestitures, and process improvements. Ms. Garrett has served as EVP of American Medical Response, the nation's largest ambulance company and as EVP of PacifiCare Health Systems. Ms. Garrett has provided executive management expertise to companies in various industries, including technology, insurance, real estate, healthcare and online education. 
Ms. Garrett served as CIO of Disney from 1989 to 2000, where she was responsible for domestic and international information technology operations. Prior to Disney, she served as Deputy Director of the UCLA Medical Center and as Chief Operating Officer of a $600 million multinational biotechnology company. She has held positions as a software designer and business process engineer. 

Ms.GarrettholdsaPhD, Masters, and Bachelor's degree, all from UCLA. She serves on the Board of Directors and Audit Committee of Ross Stores.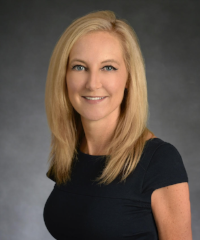 LISA HARRINGTON is a senior-level legal and business executive with experience within Fortune 100 and start-up companies in technology, media, commerce, aviation, hospitality, fashion, apparel, and entertainment, both domestically and internationally. Ms. Harrington is the former General Counsel of ASICS America, Surf Air and Big Air Studios and the Associate General Counsel for NBCUniversal-Digital.
Lisa is recognized by business partners and direct reports for her collaborative work style, high caliber work quality, and dynamic leadership skills. Lisa has received recognition and many awards for her outstanding performance and leadership in the legal community. Lisa has been featured in multiple publications and is a frequent speaker and panelist.
DAWN HAGHIGHI, is General Counsel, Privacy and Compliance Officer for PCV Murcor Real Estate Services. Her career encompasses senior management positions with responsibility for matters at several multi-national corporations, including Assistant General Counsel and Privacy Officer for Princess Cruises, General Counsel for the Illinois Division of Charter One Bank (RBS), and Employment Counsel for Nordstrom, Inc.
She is a frequent lecturer before corporate boards, foundations and professional organizations around the world and is active in a number of international, public policy, and not for profit organizations. In recent years, she was selected as a participant to the U.S./China Economic & Trade Cooperation Forum welcoming then PRC Vice President Xi Jinping to Los Angeles, as a delegate to the Salzburg Global Seminar in Salzburg, Austria, as a member of the United States delegation to the Enhancing the Middle East's Economic Future IV Forum Doha, Qatar, as a speaker at the First Sino- American Women's Conference Beijing, China, as an invited participant to the RAND China Reform Forum Beijing, China, a participant at the United Nations Fourth World Conference on Women, Beijing, China, a presenter to the Supreme People's Court Mediation and Arbitration Congress in Beijing and Shanghai, China and as a delegate to several HKTDC Business Forums in Honk Kong, SAR.
Ms. Haghighi also attended the White House Welcome Ceremony for the PRC Premier Wen Jibao. Ms. Haghighi has received many professional awards including ACC Committee Member of the Year, ACC Advocacy Award, the Los Angeles Business Journal In-House Counsel Awards (Finalist), the Alston & Bird Women of Distinction Award, the ACC Member of the Year Award and the Association of Media and Entertainment Honoree.

DR. MARINA MESIN-ZAGAR is the Associate Director and a Global Sector Lead at USC Marshall's Graduate Programs were she mostly focuses on corporate relations in the finance industry. Dr. Mesin-Zagar joined USC Marshall as a Visiting Scholar and subsequently was the Director of the USC Corporate Governance Summit. Prior to joining USC, she was the Assistant Professor at the Faculty of Economics & Business, University of Zagreb, where she taught classes in strategic management, corporate governance and business strategy at both the graduate and undergraduate levels.
Dr. Mesin-Zagar is a corporate governance scholar with expertise in corporate governance of EU and transitional economies. Her research and professional interests lie at the intersection between corporate governance, organizational behavior and finance. She is the founding member of the Croatian Institute of Directors, where she served as the first female president, and is currently a member of the Institute's Board of Directors. Dr. Mesin-Zagar is also a member of the Education Committee of the European Confederation of Directors' Associations.
Join us!
Join today and take advantage of new member benefits
Become a member for access to our network and information on the expertise needed to meet the ever-changing challenges of corporate governance.